Welcome to the World of CBD Cuisine:
A Flavorful Journey 🍴
Picture yourself in your beloved kitchen, where you've crafted countless meals, ranging from the simplest to the most elaborate. Now, envision heightening your culinary skills with a novel addition to your pantry - one that not only enriches your food's flavors but also comes loaded with health benefits. You're entering the realm of CBD-infused gastronomy!
Over the past few years, CBD, or cannabidiol, has been making quite a splash in the culinary world. It's like the new kid on the block that everyone wants to befriend. From gourmet restaurants to home kitchens, CBD is being embraced as an innovative ingredient in cooking. But why, you might ask?
The secret lies in CBD's unique blend of taste and health benefits - it's the gastronomic world's wellness superhero, adding a healthful twist to any meal. Its versatility is impressive, integrating effortlessly into a myriad of dishes. Whether you're a kitchen newbie or a seasoned chef, these CBD culinary tips and CBD recipe ideas will guide you to effortlessly incorporate CBD into your meals. Intrigued by the idea of CBD-infused dishes?
CBD 101:
Unearthing the Magic Ingredient in Your Kitchen 🌿
Ever wondered why CBD is making such a splash in the culinary world? Let's start from the beginning. CBD, or cannabidiol, is a natural compound found in hemp plants. It's a superstar in the wellness arena, lauded for its potential to promote relaxation, manage stress, and even aid in pain relief. But why should these benefits be limited to tinctures and capsules?
Imagine savoring a creamy pasta, a refreshing smoothie, or a decadent brownie, all infused with the goodness of CBD. Sounds intriguing, doesn't it? CBD cooking recipes are quickly becoming a favorite among foodies and health enthusiasts alike. The magic lies in the versatility of CBD. It effortlessly mingles with a variety of dishes, adding an exciting twist to your regular meals.
And no, cooking with CBD doesn't mean you're aiming for a 'high'. It's all about wellness, flavor, and a sprinkle of creativity. Eager to explore the world of CBD-infused dishes and CBD culinary tips? Let's turn up the heat!
Before we discuss choosing the right CBD for your dishes, it's time to debunk some common myths and clarify a few questions about the art of cooking with CBD.
Cooking with CBD:
Your Questions Answered
What is CBD and why is it used in cooking?
▲
CBD, short for cannabidiol, is a compound found in the cannabis plant. Unlike THC, another compound in the plant, CBD does not have psychoactive effects, meaning it won't get you 'high'. Instead, CBD is known for its potential therapeutic benefits, including pain relief and reducing anxiety. In cooking, CBD is used to incorporate these benefits into delicious dishes and beverages. It can add a unique flavor to a variety of recipes, from smoothies and coffees to pastas and desserts.
🏠
How do I choose the right CBD for cooking?
▲
Choosing the right CBD for cooking depends on a few factors. First, consider the quality of the CBD. It's important to choose a product that is high-quality and pure. Second, consider the type of CBD. Full-spectrum CBD contains all the compounds in the cannabis plant, including a small amount of THC, while broad-spectrum CBD and CBD isolate are THC-free. Lastly, consider the flavor. Some CBD oils have a strong, earthy taste that can overpower the flavors of your dish. Look for a CBD oil that has a mild flavor or one that complements the flavors of your recipe.
📚
How do I add CBD to my recipes?
▲
Adding CBD to your recipes is a simple process. First, you'll need to decide how much CBD you want to use. This will depend on your personal dosage and the serving size of the dish. Next, you'll need to mix the CBD oil into your recipe. It's best to add the CBD oil to a fat or oil-based ingredient, like butter or coconut oil, as CBD is fat-soluble. Finally, avoid cooking CBD at high temperatures, as it can lose its potency.
📝
Are there any safety considerations when cooking with CBD?
▲
Yes, there are a few safety considerations when cooking with CBD. First, it's important to start with a low dose and gradually increase it, especially if you're new to CBD. Second, be aware that CBD can interact with certain medications, so it's important to talk to your doctor if you're taking any medication. Lastly, remember that while CBD is generally considered safe, it can cause side effects in some people, such as dry mouth, drowsiness, and reduced appetite.
🚨
With some of the most common CBD questions put to rest, it's time to discuss how you can select the right CBD for your culinary masterpieces.
Picking Your Perfect CBD:
A Guide to Elevating Your Culinary Creations 🥘
Imagine you're a maestro, orchestrating a symphony of flavors in your kitchen. The star of your culinary concert? CBD. But not just any CBD. The quality, type, and taste of CBD you choose can make or break your cbd infused dishes, much like a wrong note can ruin a beautiful melody.
Think about it. Would you use low-grade olive oil in your gourmet pasta? Of course not. So why compromise when it comes to CBD? The quality of CBD is crucial to the success of your cbd cooking recipes. A high-quality CBD oil will not only provide the desired effects but also blend seamlessly into your dishes without overpowering other flavors.
And what about the specific type of CBD? Full-spectrum, broad-spectrum, or CBD isolate - each comes with its unique set of properties and flavors. Choosing the right one can elevate your CBD culinary journey to unmatched heights. Not to forget the taste aspect - some enjoy the earthy, natural flavor of CBD, while others might opt for flavored variants to match their recipes. Eager to orchestrate your own CBD culinary masterpiece?
For tips and techniques on cooking with CBD oil, check out this article.
To learn more about the different types of CBD oil and how to choose the right one, take a look at this guide.
If you're interested in pairing CBD with other natural ingredients to enhance its effects, this resource will provide valuable insights.
Suggestions of Reputable CBD Brands Suitable for Cooking
MindCBD: Known for their high-quality, full-spectrum CBD oil, MindCBD is a top choice for those looking to incorporate CBD into their cooking. Their products are third-party tested, ensuring purity and potency.
Charlotte's Web: This brand offers a variety of CBD oils with different concentrations, allowing you to choose the one that best suits your culinary needs. Charlotte's Web is also known for their commitment to quality and consistency.
Bluebird Botanicals: Bluebird Botanicals is a reputable brand offering full-spectrum CBD oil. Their products are sourced from organically grown hemp and are third-party tested for quality assurance.
Lazarus Naturals: If you're looking for a cost-effective option, Lazarus Naturals offers high-quality CBD oils at an affordable price. They also provide detailed lab reports for each product, ensuring transparency and trustworthiness.
Endoca: Endoca is renowned for their organic, GMO-free CBD oils. Their products are full-spectrum, meaning they contain all the beneficial compounds found in the hemp plant, enhancing the overall effects of the CBD.
###
For more information on cooking with CBD oil, you can visit this article.
If you're interested in CBD oil brands suitable for pets, check out this resource.
To explore a wider range of CBD oil options, including different brands and types, take a look at this comprehensive guide.
If you're looking for a high-quality CBD oil suitable for culinary use, consider this option:
CBD Infusion: Mastering the Art of Adding CBD to Your Favorite Recipes 🍲
Imagine this: You're preparing your favorite pasta, the aroma of garlic and fresh herbs wafting through your kitchen. But this time, you're adding a twist - a dash of CBD oil. As you stir in the golden elixir, you might wonder: How does this change the dish? Will it alter the flavors you know and love?
Well, fear not, culinary explorers! When it comes to CBD diet incorporation, it's all about balance. CBD oil has a slightly earthy taste, which can complement many dishes beautifully. Think of it as a new spice in your culinary arsenal. But remember - a little goes a long way. Start with a small amount, and adjust according to your taste and desired effect.
When it comes to beverages, imagine enhancing your morning smoothie with CBD. The trick here is to make sure your CBD oil is well-emulsified, so it integrates perfectly with the other ingredients. Excited to embark on this culinary adventure? Let's get started with some delicious CBD-enhanced recipes!
Having touched upon the fundamentals, we'll now transition to the action-packed part. Here's a detailed, easy-to-follow guide to making your beloved recipes even more delightful with a hint of CBD.
Mastering the Art of Cooking with CBD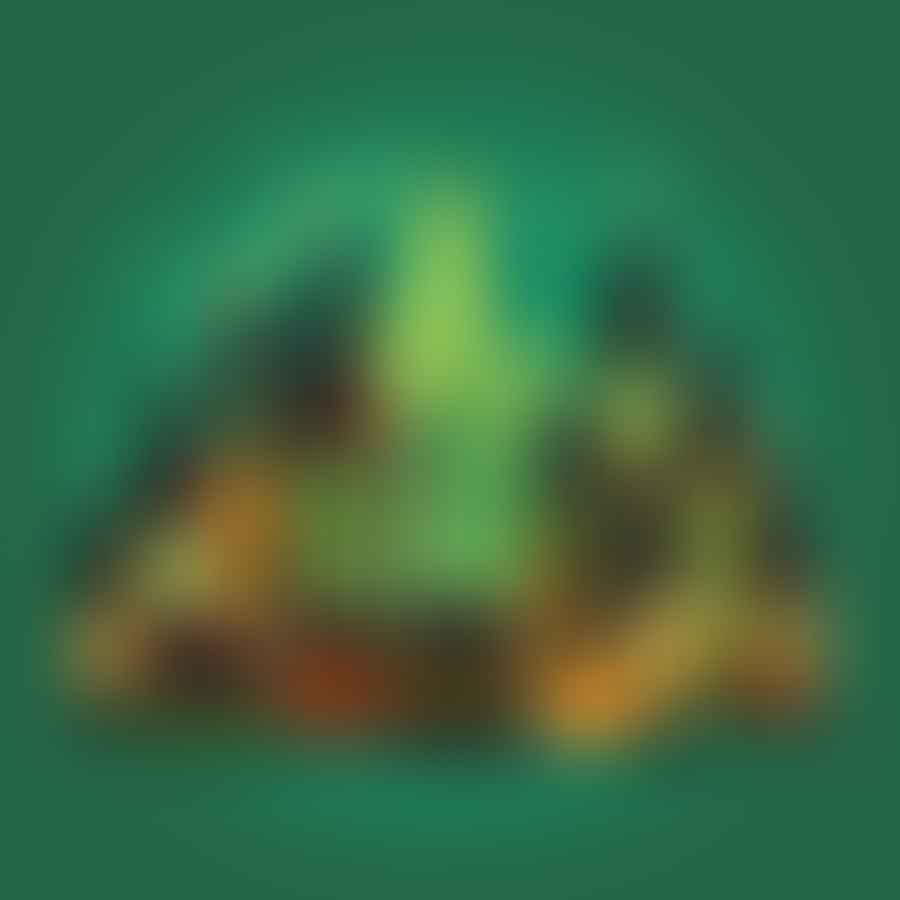 Choose Your CBD Product
Start by selecting a high-quality CBD oil or tincture. Remember, the quality of CBD you use can significantly impact the taste and benefits of your dish. Opt for full-spectrum or broad-spectrum CBD for a more 'whole-plant' benefit.
Decide on the Dish
Choose a recipe that complements the natural flavors of CBD, which can be nutty or grassy. Rich, flavorful dishes like pasta, curry, or brownies work well.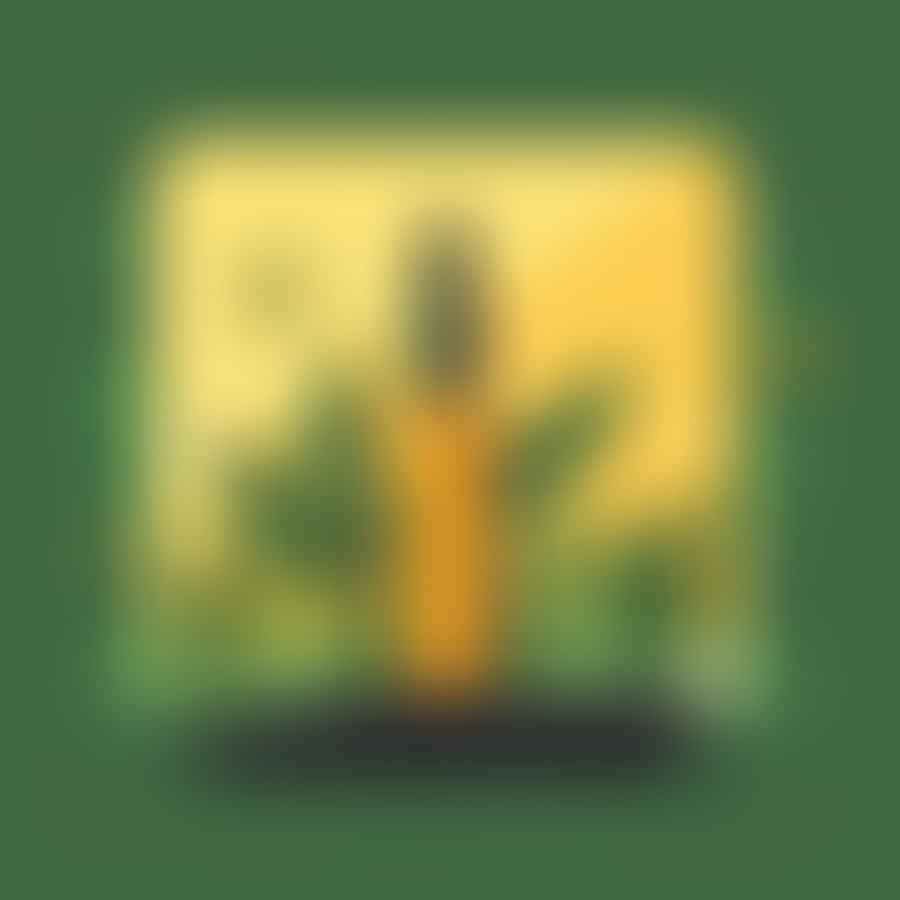 Measure the CBD Carefully
Measure your CBD oil or tincture carefully. Start with a small amount and gradually increase it over time if needed. Always remember, it's easier to add more later than to take away too much.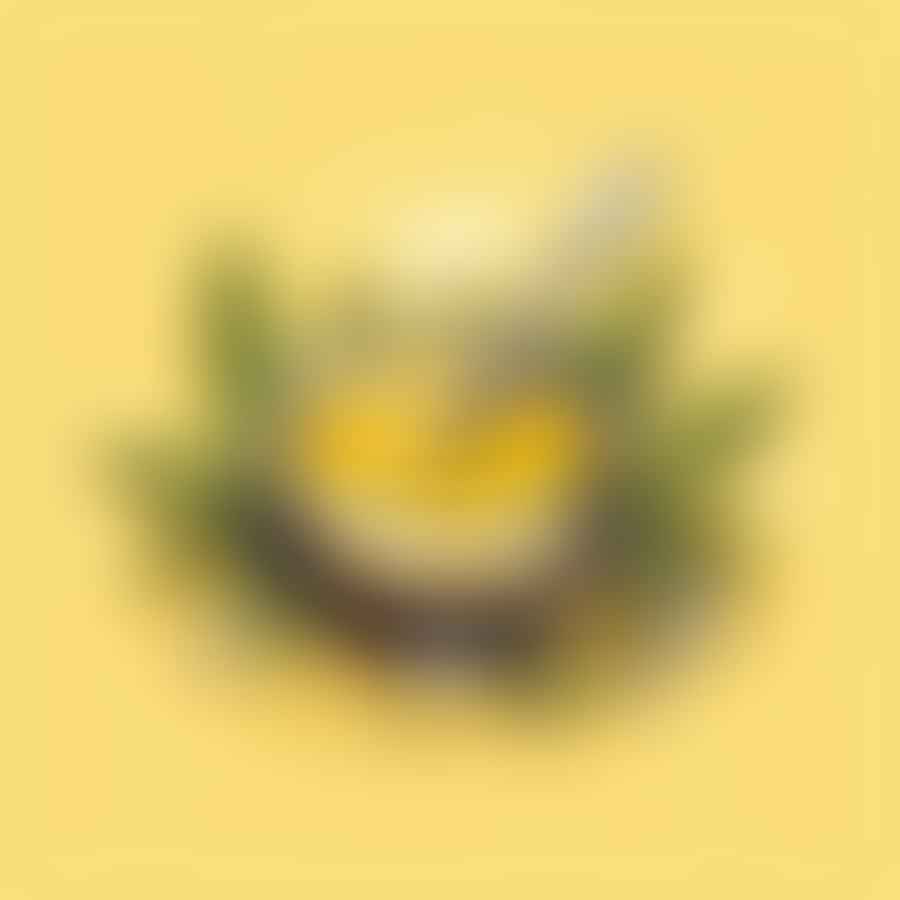 Mix CBD with Fats or Oils
CBD is fat-soluble, meaning it blends well with fats or oils. Incorporate the CBD oil into your recipe's fat or oil components for the best results.
Avoid High Heat
Avoid exposing CBD oil to high heat as it can cause the CBD to evaporate, reducing its potency. If your recipe involves cooking on the stove, add the CBD oil after you remove the dish from heat.
Taste and Adjust
Once you've added the CBD oil, taste your dish. If the CBD flavor is too strong, add more ingredients to balance it out. If it's too weak, you can carefully add more CBD oil.
Learn more about Mastering the Art of Cooking with CBD 🍳 or discover other MindCBD guides.
And there you have it! With these steps, you're well on your way to creating delicious CBD-infused dishes. Now, let's move on to some specific recipes you can try at home.
Taste the Difference: Mouthwatering CBD-Infused Recipes to Try Today 🍽️
Prepare to embark on a one-of-a-kind culinary adventure that doesn't just tantalize your taste buds, but also enhances your well-being. Let's delve into the exciting realm of CBD-infused cuisine. Picture it: creamy pasta elevated with CBD oil, or an irresistible brownie hiding a wellness secret in its rich, fudgy layers. Or waking up with a healthy, refreshing CBD smoothie that's as delicious as it is nutritious. Ready for this tantalizing journey?
The secret to these CBD cooking recipes isn't merely adding a splash of CBD oil. It lies in appreciating the unique flavors and potential health perks that CBD can introduce to your meals. It's about spicing up your regular food routine and entering a realm where wellness and delicious dining seamlessly combine. Eager to redefine your culinary experience with our expert CBD tips?
Let's dive in, shall we? And remember, the kitchen is a playground. Don't be afraid to experiment, mix and match, and create your own CBD-infused masterpieces. After all, cooking is an art, and you're the artist.
For more information on how to cook with CBD oil, check out this article.
If you're looking for delicious cannabis-infused recipes, click here.
Learn about the art of CBD pairing and how to combine and enhance CBD with other natural ingredients here.
Refreshing CBD-Infused Smoothie
You will need:
1 ripe banana
1 cup of spinach
1/2 cup of almond milk
1 tablespoon of honey
1 tablespoon of CBD oil
Instructions
Peel and slice the banana
Wash the spinach
Combine all ingredients in a blender
Blend until smooth
Serve immediately
Notes
Feel free to substitute spinach with other leafy greens like kale or add in other fruits for variety. Always start with a small amount of CBD oil and adjust to your preference.
Learn more about 🍹 Refreshing CBD-Infused Smoothie Recipe or discover other MindCBD recipes.
CBD-Infused Pasta
You will need:
Pasta (200g)
Olive oil (2 tbsp)
Garlic (2 cloves, minced)
Cherry tomatoes (1 cup, halved)
Spinach (2 cups)
CBD oil (10mg)
Salt and pepper (to taste)
Instructions
Boil the pasta according to package instructions.
In a pan, heat the olive oil and sauté the garlic.
Add the cherry tomatoes and spinach to the pan and cook until wilted.
Drain the pasta and add it to the pan.
Drizzle the CBD oil over the pasta and toss to combine.
Season with salt and pepper to taste.
Notes
The amount of CBD oil used in this recipe is just a suggestion. Feel free to adjust according to your personal preference and tolerance. Always start with a smaller amount and gradually increase if needed.
Learn more about 🍝 CBD-Infused Pasta Recipe or discover other MindCBD recipes.
CBD-Infused Brownies
You will need:
CBD oil
Unsweetened cocoa powder
All-purpose flour
Granulated sugar
Eggs
Vanilla extract
Salt
Unsalted butter
Instructions
Preheat the oven to 350°F (175°C).
Melt the butter and mix it with the CBD oil.
Whisk together the cocoa powder, flour, and salt.
Beat the eggs with the sugar and vanilla extract.
Combine the butter mixture with the egg mixture.
Gradually add the dry ingredients to the wet mixture.
Pour the batter into a greased baking dish.
Bake for 20-25 minutes or until a toothpick comes out clean.
Notes
The amount of CBD oil used can be adjusted based on personal preference and tolerance. Always remember to start with a small amount and gradually increase if needed.
Learn more about 🍫 CBD-Infused Brownies Recipe 🌿 or discover other MindCBD recipes.
Safety First: Navigating the Dosage Dilemma in CBD Cooking 🥄
Embarking on the adventure of CBD culinary arts, it's essential to understand that the dosing is more of an art than a science. The perfect dosage can vary widely, depending on factors like your personal tolerance, the recipe itself, and even the time of day. It's a bit like finding the perfect amount of chili powder for your award-winning chili - everyone's taste is different!
When starting your CBD culinary journey, less is more. Begin with a small dose, perhaps 5mg per serving, and observe the effects. Remember, the goal here isn't to create a mind-altering experience, but rather to introduce the potential benefits of CBD into your diet. It's like adding a new spice to your pantry - you wouldn't dump a whole jar into your dish on the first try, would you?
As you become more accustomed to the effect of CBD, you're free to tweak the dosage to your liking. Remember, infusing CBD into your diet should be a joyous exploration rather than a mad dash. Ready to experiment with CBD in your culinary endeavors?
Safety and Dosage Considerations for Cooking with CBD Quiz
Test your knowledge on the safety and dosage considerations when incorporating CBD into your culinary creations.
Learn more about 🧪 Safety and Dosage Considerations for Cooking with CBD Quiz or discover other MindCBD quizzes.
Wrapping Up: Your Next Steps in the Exciting World of CBD Cooking 🚀
We've embarked on quite a culinary expedition, haven't we? We've journeyed from CBD knowledge hubs to the aromatic world of CBD-infused cuisine. We've discovered, learned, and hopefully, gained inspiration. We've tasted the science, put misconceptions to rest, and handpicked a selection of CBD recipes for your cooking journey.
Now, you're armed with the wisdom of cbd diet incorporation, the secrets of cbd culinary tips, and a fistful of recipes that are just waiting to be brought to life in your kitchen. Isn't it exciting? The sizzling potential of a CBD-infused pasta, the refreshing promise of a CBD smoothie, the decadent allure of CBD brownies - each a new story waiting to unfold on your palate.
Remember, the kitchen is your canvas and CBD is just another vibrant hue in your palette. The adventure doesn't stop here. What awaits next? A CBD-infused brunch? A CBD dinner soiree? The opportunities are limitless and delectable. Get that spatula, that CBD oil bottle, and your boundless curiosity. Happy cooking!
community_poll: Ready to begin your CBD culinary journey?
Ready to Stir Things Up with CBD?
After learning about the delicious possibilities of cooking with CBD, are you planning to try it out in your kitchen?
Recommended Products